With 55% overall progress; the "Hijart Kalai" road project enters to asphalting phase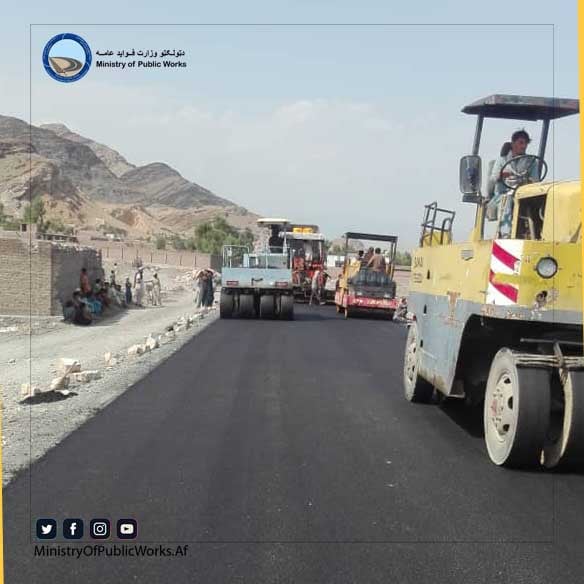 This 6.5-kilometer-long road project, which is located in a semi-urban area that's named "Hijrat Kalai", has reached 55 percent of work progress so far.
According to the Ministry of Public Works, this road will be constructed in two parts; the first part of this project- which is 4 kilometers long and 6 meters wide- starts from the Darunta, a local marketplace located in the North-Western part of Jalalabad city, and extends into the beginning point of Hijrat Kalai. 
Also, this part of the project included at least 15 structures of culverts and some 90 square-meters retaining walls.
Otherwise, the remaining  2.8 km long and 9 meters wide part of the project starts from Surkh-Aab Bridge and ends in Darunta marketplace, which has included a 2 meters wide median, 2 meters wide sidewalk, at least 15 culverts, and around 170 square meters of retaining walls.
During the construction period of this road, more job opportunities have been created for a number of local residents.
Hence, as a fast and safe route to the local & regional markets, the completion of this project will play an important role in improving agriculture, trade, and connectivity, and will reduce the main obstacle of traffic congestion, indeed.
MoPW Media Team-Kabul