MoPW builds a 100-meter-long RCC bridge over Kabul River in Laghman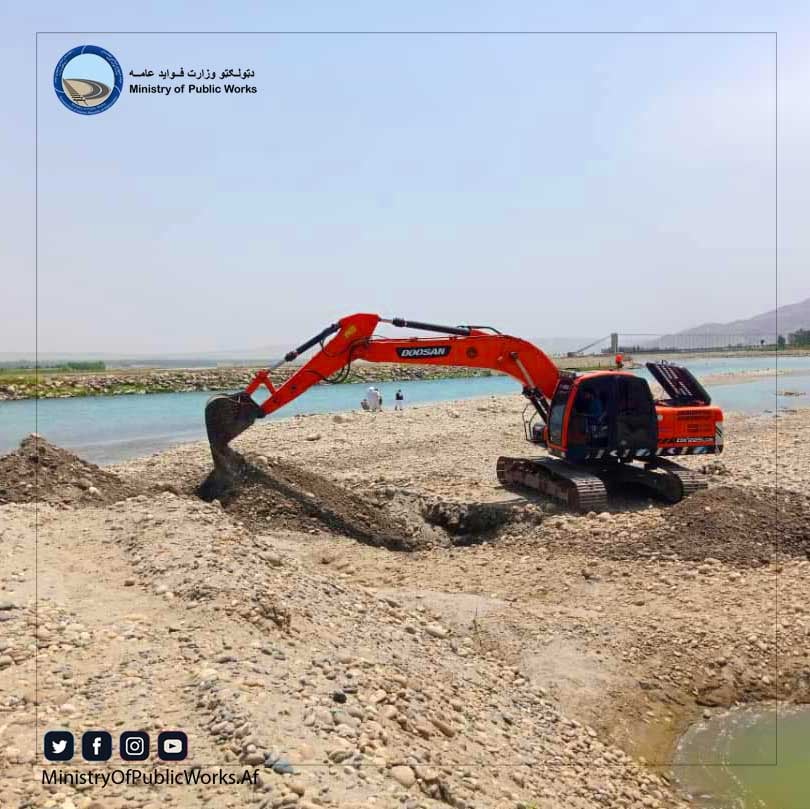 Laghman: Ministry of Public Works announced the construction of a 100-meter-long RCC concrete bridge, which is located above the Kabul Sea in Aziz Khan Area of Qarghayi district of Laghman province, on Thursday.
The specific site of this bridge has located at a point, where the main seas of Lagman, the Alishang and Alingar rivers are joining with the Kabul River.
According to MoPW, this project has been contracted between the Ministry of Public Works and a private construction company and is funded by the Government of Afghanistan.
During the construction of this project, more direct and indirect job opportunities will be provided for a number of local residents.
When this bridge is completed, Mehtarlam, the capital of Laghman province, will be connected to the Kabul-Jalalabad highway via a new way of the road. Indeed, this will be going to be a short and alternative route for Laghman and the entire region in eastern Afghanistan.
MoPW Media Team - Kabul